Esperanza Serrano (University of Malaga) and Jordan Sunborg (U. Stirling) were placed in the first positions with only a day left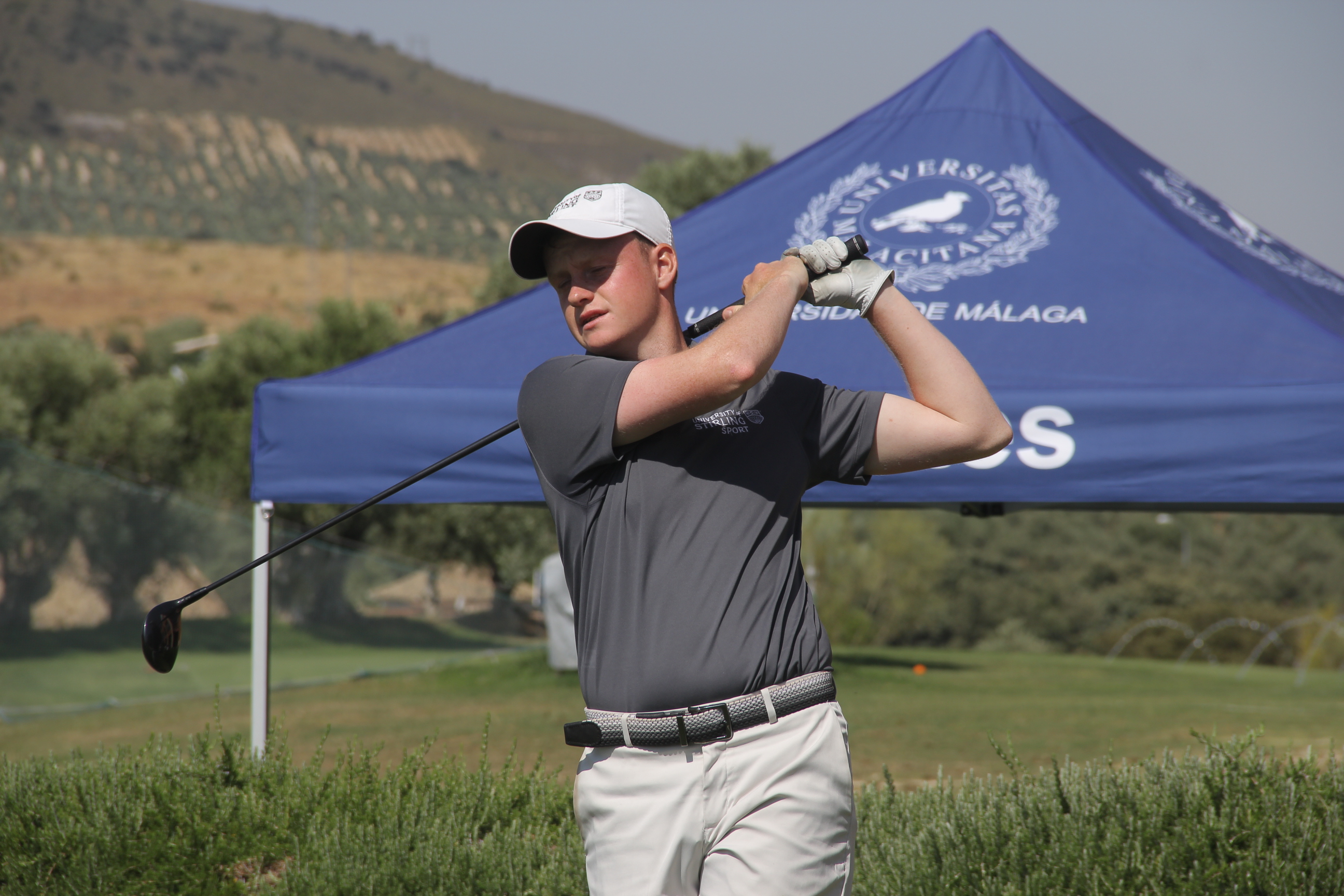 The Scottish University of Stirling, in the men's category, remains in the lead as the best team for the third consecutive day and the University of Malaga, in females, regains that position of privilege
The competition is about to come to an end and the excitement grows after of only knowing the latest results after the celebration of the third day. The VI European Universities Golf Championship 2019 has undergone changes in the individual female classification in which Esperanza Serrano (UMA) has regained the leadership. In the men's team event, the University of Stirling led again (655 strokes in total) ahead of the University of Malaga (671) and the University of Navarra (694). In the female team, the University of Malaga (460 strokes) has placed in the first position, followed by Toulouse 1 Capitole (463) and the Catalan Abat Oliba CEU (468).
Esperanza Serrano, representative of the University of Malaga and current champion of Spain University, has regained the lead in the classification of the third day of the tournament after having made 71 strokes in the 18 holes with a handicap of 3. Thus, during the three days, the student from Malaga has accumulated 218 strokes. For its part, the French Camille Tremoulet (Toulouse 1 Capitole), leader in the day before, has dropped to second place with 73 strokes and a handicap of 6 (220 in strokes total). Following the classification route, just below, in the third place was Noemi Carpinell, belonging to the Swiss St. Gallen. The player has needed 75 strokes with a handicap of 3 to complete the course.
Finally, whoever was in third place, the player María Piñeiro (Abat Oliba CEU) has not had a brilliant day and has dropped to fourth place.
As for the men's category, the University of Stirling (United Kingdom) has been able to put two of its golfers again at the head of the table. Jordan Sundborg has done 73 strokes on the third day, accumulating 213 in total and with a handicap of +3. These results that have kept the Briton as the leader in the absence of a single tour of the Antequera Golf field facilities.
Colin Edgar, also of the Scottish university, has saved his second place in the ranking (75 strokes, 221 in total and handicap +2). Finally and to emphasize, Juan Agüera, of the University of Malaga has continued improving his results to conserve the third place with 73 strokes, 223 in the total of the three days and a handicap of 2.